When I was a 21-year-old college student, I was working my way through school in a jewelry store. One night, a new song came on the radio called "
Ten Thousand Angels
" and I thought it was pure awesomeness.
The singer, Mindy McCready, was also 21-years-old, just like me. But unlike me, she wasn't selling charm bracelets to pay for college tuition; she was selling millions of albums. She became engaged to her very own Superman, Dean Cain, while I couldn't catch the eye of the cute boy in my calculus class. She was buying her first Nashville mansion while I was renting a one-bedroom apartment.
I watched the beautiful blonde sing "
Guys Do It All the Time
" on CMT while I was eating another bowl of Ramen Noodles, and thought to myself, 'She is sitting on top of the world! I bet she's so happy!'
But was she?
Unfortunately, what followed that time of talent, fame and money was disappointment, addiction and depression. The downward spiral was too hard for too long, and at 37-years-old, she took her own life.
Suicide breaks my heart because it means that someone was living life without hope.
I had been listening to Mindy McCready albums during the week leading up to her death. Here's the Facebook comment:
So on Sunday, when I read about Mindy McCready's suicide, I just felt weird. Like when someone dies and we say, "But I just saw him last week", that's how I felt. "
But I just listened to her album last week.
"
I started reading about Mindy McCready's life and put together a long timeline of depression and addiction:
1991: Mindy McCready is a Ft. Lauderdale, Florida karaoke singing sensation
1993: Graduated from high school
1994: Moved to Nashville and inked a record deal 11 months later
1996: Released her first album; it goes double platinum
1997: Released her second album with satisfactory album sales
1997: Engaged to Dean Cain
1998: Dean Cain broke off the engagement
1999: Released her third album with disappointing sales and was dropped from her record label.
---- Years of drug and alcohol abuse ----
2004: Arrested for writing false prescriptions for Oxycontin.
2005: While on probation, she was charged with a DUI.
2005: Hospitalized after her boyfriend, Billy McKnight, beat the tar out of her.
2006: Gave birth to her first son by abusive boyfriend, Billy McKnight.
2007: Arrested for battery. Sentenced to 1 year in jail.
2008: Claimed she had a relationship with married Roger Clemens when she was 15 years old.
2008: Sentenced to 60 days in jail for violating parole.
2008: Attempted suicide.
2009: Appeared on Dr. Drew's Celebrity Rehab, later becoming the fifth celebrity from that series to die
2010: Sex tape scandal
2010: Overdose/ suicide attempt
2011: Annouced pregnancy with boyfriend, David Wilson
2011:Violated court order when she didn't return her son Zander to her mother after visitation; police manhunt
2012: Gave birth to second son, Zayne
2012: Finally regained custody of first son, Zander
January 13, 2013: Boyfriend, David Wilson, committed suicide by a self-inflicted gunshot wound on McCready's front porch.
February 6, 2013: Judge committed McCready to in-patient facility for depression and substance abuse at her father's request. Her children were put into foster care.
February 8, 2013: Released from the treatment facility because "a mental health provider assessed her and found she didn't need to be here."
February 16, 2013: E! obtained McCready's last interview where she talked about how hard it was to lose custody of her sons and how devastated she was over the suicide of her boyfriend.
February 17, 2013: Mindy McCready committed suicide by self-inflicted gun shot wound on the same porch where boyfriend committed suicide one month earlier.
All those years.... Is there anybody who could have helped her? And if so, would she have let them?
Mindy McCready wanted to stop her pain with death, but that's when the real pain started for the survivors
- her friends, family, and her sons, who now have to grow up without a mother.
Two of my friends can tell you first hand how devastating it is to lose a family member to suicide. I asked them if they would feel comfortable sharing something for this post.
Jessica's brother committed suicide. He showed no warning signs; he didn't leave a note.
"I'll never lose this feeling, this feeling of losing my brother to suicide. It's a pain that runs deep. If people who were thinking of suicide knew the pain they left behind, maybe they would think twice. I had a friend contact me out of the blue; he was contemplating suicide, and he remembered my reaction to my brother and stopped himself. He couldn't do that to his loved ones. Instead, he contacted me on how to get help. If this blog of Amanda's stops one suicide, I will be happy."
Marcia's father, a Vietnam Veteran, committed suicide. He left a note saying that he didn't want to be a burden, but Marcia never felt like he was. You can read the Atlanta Journal and Constitution article
here
about Marcia's experience and suicide prevention advocacy.
"Don't ignore the warning signs. Get involved. You must take care of yourself both physically and mentally."
These amazing women know what's like to live as a family survivor of suicide, and now, they both work to help others.
I think about Mindy McCready's parents and her two sons, and how their pain is just beginning.
If you are thinking about ending your life or if you're worried that someone else is, please get help. A good place to start is the
National Suicide Prevention Lifeline
and then go from there.
In one of my favorite Mindy McCready songs, she sings, "I wanna be all that I can be, stay true to my heart. I wanna be beautiful, carefree as a little girl. I wanna laugh, I wanna love."
It's heartbreaking that she didn't have more time to do just that.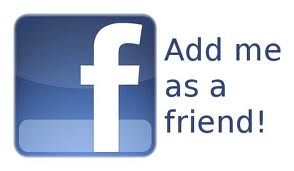 Join the
Facebook fun
!
Click
here
while supplies last.