Has anybody ever said something to you that you didn't understand, but everybody else seemed to get it? That sort of thing happens to me, like, daily.
A recent example was me seeing "YOLO" all over Twitter. Is that a typo for "Rolo" because I love chocolate candy! Retweet, retweet, retweet!
But as it turns out, "YOLO" is an acronym for "you only live once". The fact that I'm so clueless when it comes to popular Internet acronyms makes me LOL at myself. Besides, as you know, YOLO.
Well, that's exactly how I felt when I saw "Honey Boo Boo" mentioned on social media.
Why are people calling each other "Honey Boo Boo" or "Honey Boo Boo Child"? Is that a term of endearment? Wait, is that a line in an Usher song?
A quick Google search revealed that both me and Honey Boo Boo's family were apparently living under the same rock.
The
Toddlers & Tiaras
spin-off reality show displays the life 7-year-old beauty pageant contestant, Honey Boo Boo Child, also occasionally referred to as Alana Thompson. People can't get enough of this little girl!
She's a catch phrase queen after chugging some go-go juice (Redbull + Mountain Dew) and saying things like "A doller makes me holler!" In short, she's reality show gold.
Honey Boo Boo lives with her mother, Mama the Coupon Queen, and father, Sugar Bear, along with sisters Pumpkin, Chubbs, and Chickadee.
Hey, are you thinking what I'm thinking? The new Kennedys? BOOM.
And speaking of politics, did you know that
Here Comes Honey Boo Boo
beat out the Republican National Convention in television ratings? Pfft. Economy schomony! I'm just glad to see that Americans have our priorities in line.
Honey Boo Boo and her family live two-hours away from me in rural Georgia. We're practically neighbors! In other words, THESE ARE MY PEOPLE.
Ahem
.
I'm thinking about dropping by for some "redneck games". Because really, what spells fun more than putting on a blindfold and trying to guess whose bad breath is being blown in my face? What. Scrabble? Not even close.
Many people have criticized TLC,
The Learning Channel,
for
putting out mindless television that actually prevents us from learning anything useful in our lives.
I, for one, disagree. I learned plenty of useful information while watching
Here Comes Honey Boo Boo.
I learned how to pass gas simultaneously as a family, burp the alphabet, and speak English in a way that requires subtitles.
And I learned how to make "special sauce" - a tub of butter and ketchup melted in the microwave (also known as "heart attack on a plate"), which was then poured over "sketti" (also known as "spaghetti"). I could actually feel my arteries clogging while I watched them eat it.
I wonder how long it will be before Mama comes out with her own cookbook. Move over, Paula Deen. Country Crock has a new sponsor now.
Have you watched this adorably awesome hot mess of a reality show called
Here Comes Honey Boo Boo
? What are your thoughts?
Let's get together for dinner and discuss. You bring the go-go juice and I'll bring the sketti with special sauce.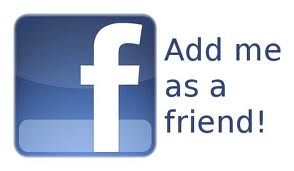 Oh, and while you're here, have you
liked Werdyab Blog on Facebook yet
? No? Well, uh...
this is awkward
. Do you want to? Check one: []
Yes
[] No [] Maybe.
A Facebook like make me holler, Werdyab Boo Boo.... Okay, definitely doesn't have the same ring to it.