This post brought to you by DISH. All opinions are 100% mine.
When I was in college, I took a Social Services class, and in one assignment, we had to create a monthly budget for a family of five with a limited income. My professor listed the hypothetical family's fixed and variable expenses on the dry erase board, and then challenged students to make recommendations for cuts and changes.
One student suggested to eliminate cable television. (I guess this goes without saying, but there was a very loud GASP! of disbelief heard from the rest of us.) My professor said, "Okay, now explain to me how you can provide a family of five entertainment 24-hours a day for this amount of money. Cable television is the best financial investment that a family can make."
That concept really stuck with me through the years. And if you're family is like mine, you loooove some television. We have TVs in practically every room of the house, and we also watch shows on our smartphones and tablets.
We all have our favorites. I like cooking shows and dramas. Brian likes news and sports. Bailey likes 'tween shows and reality TV. And Drew likes cartoons and, well, cartoons. So most of the time, we turn to a very competitive round of rock, paper, scissors to determine who gets to watch their show.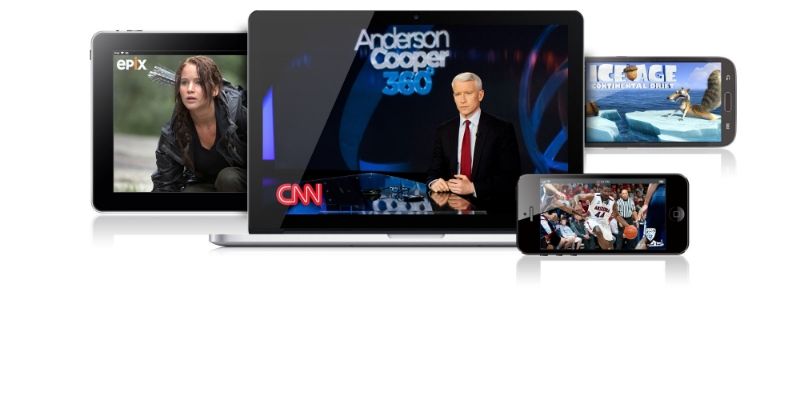 But with DISH Network, you don't have to beg to watch
your
show because you can watch
all the shows
. And the Hopper is pure awesomeness. Check it out.
Avoid DVR conflicts by recording 6 different primetime shows on ABC, CBS, FOX and NBC simultaneously. Everybody gets a victory lap here. No more rock, paper, scissors!
Hate commercials? DISH has created commercial-free TV with Auto-Hop where you can instantly skip commercials on ABC, CBS, FOX and NBC, giving you an extra hour a night.
DISH Anywhere lets you turn any smartphone, tablet or computer into a portable television. Never miss another show when you're on-the-go again.
With the Hopper Transfers app, transfer all your DVR shows to your iPad before you leave the house. Then watch them anytime without an internet connection being required. This is perfect for long road trips and plane flights. No more buying expensive iTunes movies for the kiddos.
You'll have HD DVR functionality in every room of the house. You can pause, rewind and record live TV in any room. Plus, you can access your DVR from any room as well. Start a movie in the living room and finish it in your bedroom if you want.
And let's not forget the cherry on top. If you have the Hopper, you get to pronounce it the way they do on the commercials: Da happa? Da happa! Da happa? Da happa! Yay!
Join the 14 million subscribers who already know that DISH offers the best programming at the best value. Packages start at only $24.99 (for 12 months with 24 month commitment. Restrictions apply.). And get the Hopper for absolutely FREE when you sign up for DISH.
Visit DISH online to Learn more about the Hopper and be sure to LIKE DISH on Facebook and Follow DISH on Twitter for more information and promotions.
Happy watching!