Recently, I've been having some trouble with my vision. As in, I can't see jack-crap.
The scoreboard at Bailey's game? Can't see it. Drew's Lego that I just stepped on? Can't see it. The interstate exit sign? Can't see it.
I can't even see this computer screen.
Asieorh a ugvfhaisp;e lkan gt8eoa fvek
See? It's that bad.
And no, my vision problems aren't the kind that come from drinking too many vodka/tonics in the club. 1) Because I'm WAY too old to be hanging out in the club. 2) I prefer vodka/cranberry.
My vision problems are the kind that come from getting... oh, must I say it?...
older
. *gasp!*
I wanted to make an appointment for a vision exam, but those things don't come cheap! And my new fall boots aren't going to buy themselves, you know.
Then I remembered that I got glasses when I started college. Hey, maybe those could work now?
So I spent some quality nap time on Saturday digging through the attic instead.
And... YES! I found them!
So, uh, whaddaya think? Do they suit me?
I mean, I see the glasses in this photo, but where's my face? I guess it's hidden behind those EXTRA LARGE LENSES.
Snorkeling, anyone?
Somebody PLEASE tell me these glasses were fashionable in 1993. Somebody? Anybody?
So I did some research. Surely I can find one example of these glasses being pure awesomeness back in the day.
Urkel had glasses then, along with a rather high waistline. Bless his heart. Okay, maybe not the best example to make me feel better about my college fashion choices.
What about Stephanie Tanner from Full House? She got glasses... but, uh, then the entire class made fun of her for looking so dorky. How rude!
And, of course, let's not forget about 90210 school journalist extraordinaire, Andrea Zuckerman. Hey, if it was good enough for Brandon Walsh, then it was good enough for the frat boys at my college, right?
But, then again, Brandon only liked Andrea
as a friend
. Ohhhhh... all those lonely Saturday nights are starting to make sense now.
But, wait. What about Sally Jesse Raphael?
Okay, okay, fine. Her glasses were ridiculous in any decade. Whatever.
I can't even remember why I wanted glasses in the first place because my vision was fine then.
I think it was because I wanted to look like an intellectual when I started college. And I knew that it was only a matter of time before I busted out the Running Man or the Sprinkler and everybody saw
the real me
.
My glasses were sort of like wearing a costume. For a short while, I was cleverly disguised as a responsible, mature student.
I also think it was from all those years of watching Grease:
"Hey, you got glasses!"
"Yeah, don't you think they make me look smarter?"
But remember Rizzo's response? "Nah, you can still see your face."
(I think that's what happened to me, too.)
Besides, I make a better
Dance Walker
than an intellectual anyway.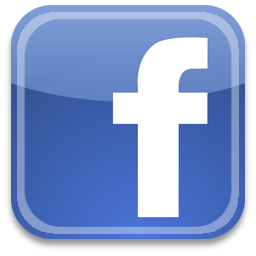 After my
I'mma Ho post
, I felt like it was my duty to collect weird names. So if you're in the mood for some LOL fun, stop by my Facebook page and read all the comments about the cray-cray names that people named their kids! Hilarious!
Please "like" the one you think is the best! There's no actual prize for winning; it's just about the gloat of victory.
Oh, and if you haven't had a chance to "like"
Werdyab Blog on Facebook
yet, you can do that while you're there, too. You know,
if you want to
. Ahem.