Do you love Christmas cards?
Me, too! I LOVE THEM. As in, the all caps kind of love.
For the past 15 years, I've attached all the Christmas cards that I've received to a long ribbon with a big bow and displayed them in my living room.
Seriously, y'all. I was Pinterest when Pinterest wasn't cool.
Christmas cards have changed so much over the years, haven't they?
Remember the days of the store-bought cards? The ones that came in packs of 12
with exactly 12
envelopes,
which left you no room for error?
Since I can't spell, have poor penmanship and get easily distracted, I could only salvage 6 envelopes out of a pack, maybe 7 if I was lucky.
Those pre-fab cards still displayed individuality, though. Some were religious, some were funny, and some had a ton of white glitter snow that fell onto the floor when you opened them. But each one told you something about the family who sent it.
But now, Christmas cards take individuality to the next level. Most have family photos and fancy graphics on them. LOVE! (This time adding an explanation point.)
I'm terrible about sending out Christmas cards. In fact, the last time that I even attempted it was 1995, and I recently found them while cleaning out my storage unit, still waiting to be addressed.
(See other Storage War finds here)
"In some small countries, she's known as the Ambassador of Christmas Spirit", said no one ever.
I don't send out Christmas cards because I'm a creative perfectionist. And those two things do not go together like peas and carrots, if you know what I mean.
Here's the skinny: I love making things, but when they don't turn out like they're supposed to, I panic. And then somebody has to go to the store to buy more eggnog.
Each year, I get about halfway through ideas for my Christmas card, and then my OCD kicks in.
OCD CDO DOC oCD OcD OCd DCO DOC DCO dCO DcO DCo
See?
(The "easily distracted" thing should also be pretty obvious at this point.)
And my brain feels like this. Look familiar?
That, and mailing out Christmas cards sounds like
a lot of work
.
So, I LOVE! cards, but I saw one this year that takes the cake. Or, in this case, it takes the Santa-shaped sugar cookies with sprinkles on top.
If I could present an award for the
Best Christmas Card Ever
, my friend Mala would be clearing a spot on her mantle now.
Check it out.
I saw it and was all like, "OH MY GOSH, THEY'RE GOING TO KILL THAT BABY!!!"
I'm just kidding; I didn't really think that. I know that Mala's a professional photographer and quite proficient with PhotoShop, so I wasn't scared at all, probably.
One time, she took a photo of an elephant at the zoo and then edited it to look exactly like Brooke Burke. True story.
In related news, she took a photo of me at the beach once and made me look like Megan Fox. Now, I'm not at liberty to disclose exactly how long this process took, but let's just say that she started it during the Bush administration, and I just posted it on Facebook in July.
And no, I won't tell you which Bush administration!
Sheesh.
So that baby wasn't really being thrown to her doom, even though it totally looks like it, right?
Can you say AWESOME?!
So congratulations, Mala! I would like present you with this award, which unfortunately, means absolutely nothing.
Merry Christmas!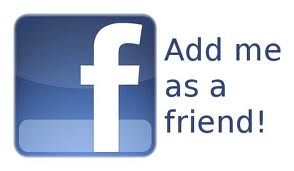 Have you
liked Werdyab Blog on Facebook yet
? Click
here
while supplies last.