Hey, I want to tell you something....
boobs
.
So, do I have your attention? Are you wondering what I'm going to write about? Are you LOL'ing just because the word "boobs" makes you giggle?
We're all interested in boobs and so is Lifetime Network, so they're debuting their new hit reality television series,
Double Divas
.
For some of us, "boobs" are not just a joke punchline or the word that we try not to use at the gynecologist's office (insert "breast tissue" here). For some of us, boobs are a way of life.
And that's where friends and business owners Molly and Cynthia come in. They eat, sleep, and breathe boobs... you know, in the good way.
Molly (left) and Cynthia (right)
Double Divas
gives us an on-the-job look at "the boob whisperer" (Molly) and "the Thomas Edison of custom lingerie" (Cynthia) as they change the world one proper bra fitting at a time. This show follows the lovable entrepreneurs as they help women (and men) at their custom lingerie store
Livi Rae Lingerie
located in Kennesaw, Georgia.
Their motto is, "No bust too big or too small. We fit them all!" And this show promises to do just that.
For me, the best part about this show is that I actually know these girls! Molly is my childhood friend and I've known her family for almost my entire life. You won't find nicer people.
In fact, me, Molly and a couple of other girls from high school went to Panama City for a Spring Break trip during our Senior year and... well, no, I won't tell you about it! Okay, okay, FINE.
Daisy Dukes
concert at Club La Vela. There, I've said too much.
I had the opportunity to meet Cynthia several years back when a couple of my BFFs participated in a Livi Rae fashion show. As for me? I just watched from the stands because the whole point was to actually get people to
buy
lingerie, not run out of the room screaming and covering their eyes.
I've followed Cynthia's designs for years, including vests that used to be men's ties and a wedding dress made out of only toilet paper! Dang, I bet she could even make rolling houses look elegant.
This dress is made completely out of TP. That takes some serious talent!
I could instantly see why Molly and Cynthia became business partners. They're good people and they deserve all the good things that are coming their way.
And speaking of phrases like "they're good people", you're in for a southern hospitality treat! I read one review that criticized them for "faking their southern accents" and I'm all like, 'Uhmm, you don't know these girls. They're actually toning it down!' Love me some real Georgia peaches!
And also, speaking of the good things coming their way, I've loved seeing all the Facebook posts from them, including so much traffic hitting their website that it crashed and photos from a star-studded trip to New York.
Molly posted this photo yesterday with the caption: "Going to CNN with AJ Hammer!"
I was just seconds away from posting, 'Yay! That's because you're 2 Legit 2 Quit!" when I realized that she said
AJ Hammer
instead of
MC Hammer
. Oops.
But hey, these girls are going to be so famous, they'll probably even meet MC Hammer! And then they'll show him their traveling suitcase of lingerie and say, "You can't touch this." Now
that's
a mobile upload I can't wait to see. I better start working on my song title response now.
Tune into Lifetime for the world premier of Double Divas, Thursday, January 10, starting at 10 pm EST. I watched the sneak-peek episode on New Year's Day and it was fabulous! Watch a preview
here
.
Watch Double Divas, and not just because the show is awesome and hilarious, but because
they
are awesome and hilarious.
And if you're in the Atlanta area or if you have access to the Internet, do yourself a favor a buy a bra from Livi Rae Lingerie They are the best in the business.
Don't you love it when good things happen to good people? Yeah...me, too.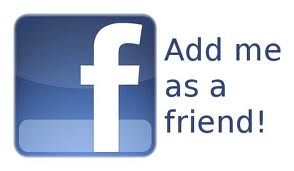 Have you liked
Werdyab Blog on Facebook
yet
? Click
here
while supplies last.