I was trying to read real, actual news today about stuff that matters like the economy, healthcare,
New York trying to ban your super size
, but I couldn't because Kim Kardashian kept getting in the way. I guess her facial was more important than anything else going on in the world.
I, for one, am just glad to see that we have our priorities straight.
Are you a Kim Kardashian fan? I'm not, but mostly because I have a hard time supporting celebrities who are famous for simply breathing. The Kardashian girls, the Hilton girls, many of George Clooney's girls - if they could sing or dance or act or something,
anything
, then I'd be a little cooler with it, but fame by association doesn't impress me that much. Look, I can totally tweet too, and nobody's giving me a reality show for it. #takethatkim
She made headline news with her vampire facial, and as you can see, the photo definitely caught some attention. Ouch.
Vampire facials are the latest Hollywood craze for young and hot celebrities who want to look younger and hotter. Who cares about all the pain and grossness?
Vampire facials.... hey, is that why the cast of True Blood is so good looking?
So here's what happens: the doctor draws your blood, mechanically separates the platelets, then injects parts of your own blood back into your face to stimulate natural collagen production. Apparently, it's quite painful but often produces good results.
Listen, I don't know if Kim just ran out of bad relationship advice or what, but this is
not
how I would want to make headlines. And she's pregnant, too, which you know means it hurt like a mo-fo because everything hurts worse when you're pregnant. When I was pregnant with Bailey, I had a sinus infection that felt more like a nuclear bomb going off in my head, and with Drew's pregnancy, I got a pedicure once that almost produced crocodile tears.
From what I've read, that blood-faced pic of Kim looking like she was a little late for a Twilight audition is about as good as you look for a week or two after the procedure. Your face becomes horribly bruised and discolored, which of course, is
way
better than looking thirty-two,
according to Kim.
At first, I thought it was one of those online fables - like when The Onion had everybody believing that
Tom Hanks was a serial killer
(turns out, he was just a
cereal killer
. totally different) - but if you watch Kourtney and Kim Take Miami, then you saw the play-by-play of her "vampire facelift" on the show. Unfortunately, I missed that episode because I had some really important stuff to do like organizing my sock drawer. In fact, I'm usually so "busy" that I miss Kim and Kourtney taking Miami, taking my US Weekly cover story, or even taking TMZ. It's sort of a rule of mine.
Anyway, I wouldn't be doing my online duty if I didn't inform you about this new medical breakthrough. Get your vampire facelift today. And hey, if you decide to go vampire, please let me know, okay? I'd really like to meet the cast of True Blood.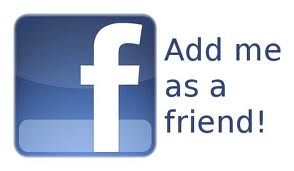 Join the
Facebook fun
!
Click
here
while supplies last.